ARC Painswick
Tibiwell Street
Painswick, Gloucestershire (GL6 6XX)
Need Help? Use our
FREE
Service.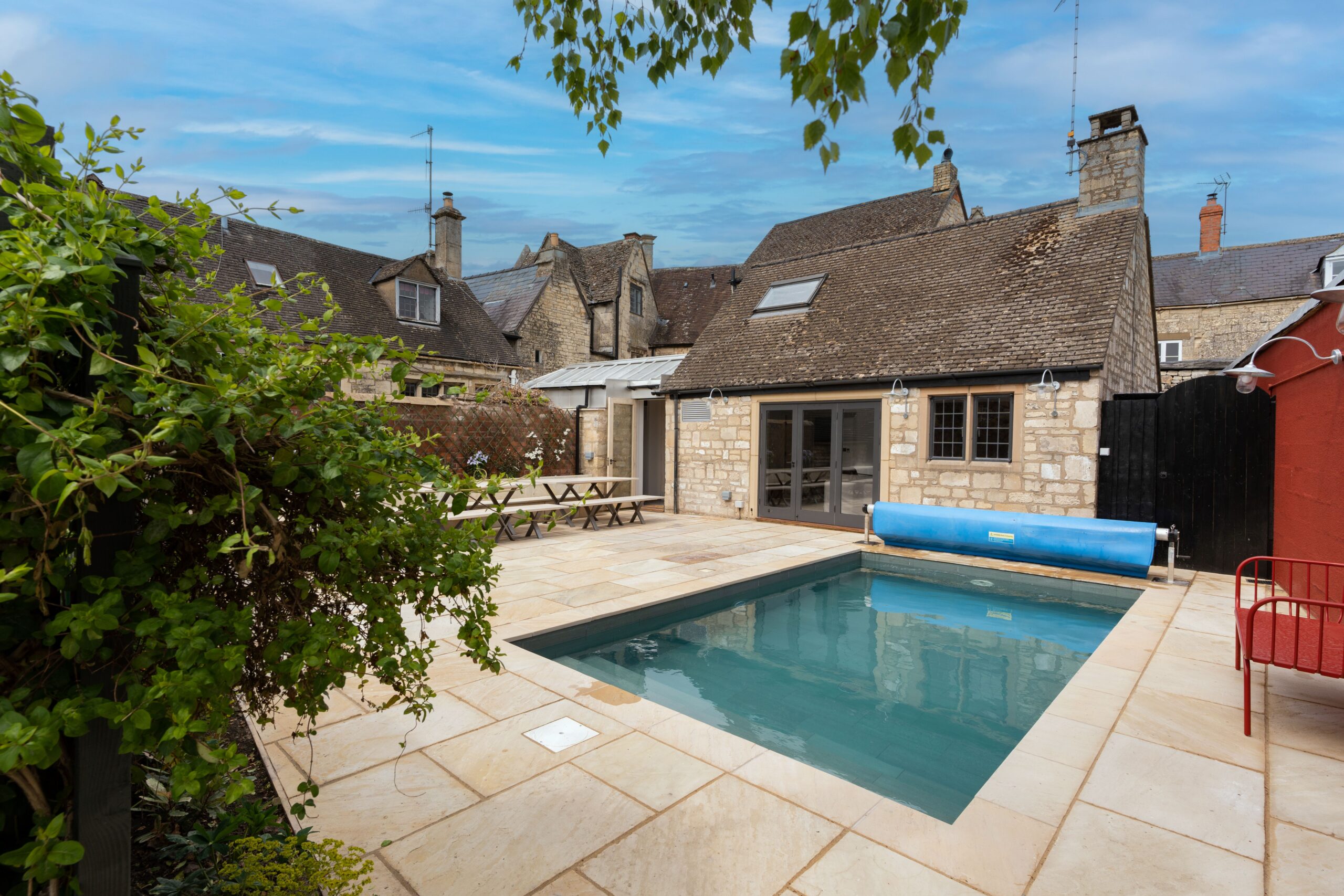 Set in Painswick in the Cotswolds, ARC Painswick is a beautiful holiday home for up to 24 guests and is a perfect retreat for corporate getaways.
This outstanding property is surrounded by Cotswold cottages, occupying the principal corner of the town. A truly charming location which is enhanced even further by its proximity to the wonderful pub, as well as the coffee shop and boutique known as 'Meadows.'
In order to ensure the tranquility of the location and comfort of our delightful neighbours, we kindly request that guests consider their needs, particularly after 10 pm. To maintain the peace, we ask that the swimming pool courtyard not be used during the night hours, and all doors leading to this area be kept closed. However, guests are still welcome to enjoy the internal Fire pit courtyard after 10 pm, while displaying courteous behaviour. Our attentive ARC Manager actively oversees these measures, fostering a harmonious coexistence between our valued guests and the local community.