Babington House
Babington near Frome
Somerset, (BA11 3RW)
Need Help? Use our
FREE
Service.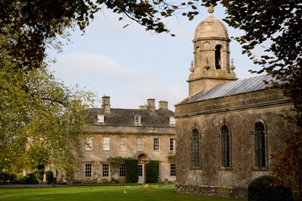 Babington House is an early Georgian country house set in 18 acres of Somerset countryside. With 32 bedrooms, Cowshed Relax & Active spas, Cinema and a host of areas to meet for private hire, it is ideal for away-days, retreats, workshops and weddings.
Check-out Midday, but once you've checked out you can hang around.
Facilities Indoor and outdoor pools, gym and Cowshed spa, DVD and CD libraries, billiards, 45-seat cinema, croquet lawn, tennis courts, cricket pitch.
Also Family rooms and the Lodge are normally booked up for an entire year in advance. Weddings are held most Thursdays.
Hotel restaurant There are three dining areas: the House Kitchen, the Log Room, and the terrace. Have a relaxing breakfast which is served all day from 7am.
Dress code Barefoot or ballgown.
Top table At the back of the Log Room, away from the kitchen.
Last orders The restaurant closes when last guest leaves. Bar open until 2am, later for residents.
Room service Anything, any time.
Hotel bar There's a bar on the ground floor and the child-free Martini Bar on the first floor.
Read more