Davy's Heeltap
Chaucer House
White Hart Yard
London, (SE1 1NX)
Need Help? Use our
FREE
Service.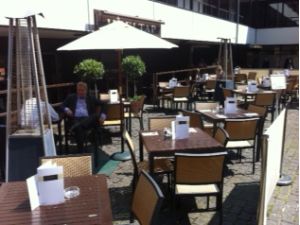 Perfect for summer days and evenings, the bar has a great selection of draught and bottled beers, an outstanding wine list, Champagne, a range of premium spirits and serves classic cocktails.
Fresh and tasty, chef prepared menus are served from breakfast through till late in the evening. The tempting sharing platters are ideal for groups of friends or larger gatherings.
tylish music, discreet television screens, relaxing sofas, private areas and a meeting room make The Heeltap the perfect all day venue for both business and pleasure.
Read more