Heron's Reach
East Park Drive
Blackpool
Lancashire, (FY3 8LL)
Need Help? Use our
FREE
Service.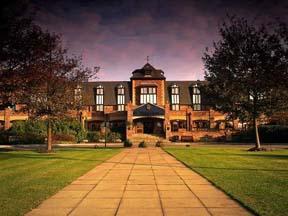 Need an impressive, self contained business area? The answer is 'yes'. Modern conference facilities with superbly managed events from 5 to 600? Again, the answer is 'yes'. This is business at its best at Herons' Reach. This is the answer.
The Network Suite can be divided into three separate rooms, accommodating from 5 to 70. Outside there is a café, breakout area and business centre, making it perfectly self contained. Herons' Suite can also be sub-divided into three rooms depending on your needs.
For weddings and celebrations…. a stunning venue, beautiful reception rooms and an enthusiastic personal wedding organiser: All you need for your special day.
Spectacular parklands, lakes and tranquillity, within reach of the lights of Blackpool: a unique spot to create that perfect wedding day memory.
A tranquil oasis within a stone's throw of Blackpool: where better to celebrate your occasion together? This is your moment.
Read more
Room Information
Room Name
Wentworth Suite
Room Name
St Andrews Suite