Reddish Manor
Peppard Road
Sonning Common
Henley, Oxfordshire (RG4 9NP)
Need Help? Use our
FREE
Service.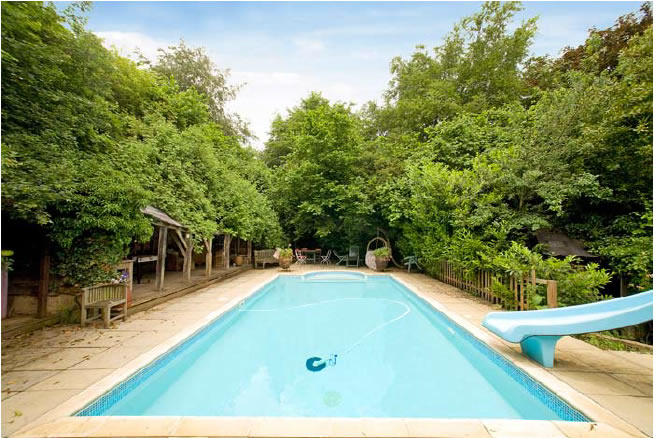 Welcome to Reddish Manor, a beautiful Elizabethan manor house on the Oxfordshire & Berkshire border. We offer Bed & Breakfast, whole house rental and event hosting services to individuals, groups and companies. The property has 9 bedrooms, a heated outdoor pool and sits in 4 acres of grounds.
Reddish Manor is a timber framed Tudor house dating back to 1501 and situated in an 'Area of Outstanding Natural Beauty' in Oxfordshire. Much of the house is original although it was updated in 1927 when central heating was added.
The house is unusual in that it has nine bedrooms but only two bathrooms, no showers (Americans note) and only two toilets… but they do flush!
However, in spite of this, the house is very comfortable and is full of beautiful antiques and decorative items. Outside there are two hectares of gardens with a beautiful swimming pool and barbecue dining area.
Read more