Telford Hotel & Golf Resort
Great Hay Drive
Sutton Heights
Telford
Shropshire, Shropshire (TF7 4DT)
Need Help? Use our
FREE
Service.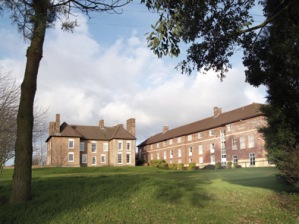 The hotel resides in the UNESCO World Heritage Site of the Ironbridge Gorge and overlooks the gorge itself. While we're forever indebted to the coal-mining industry, we're pleased to say the views are now far more picturesque, with the rocky gorge and green surrounds punctuated by the majestic bridge.
You can gaze at them from our 1779 Restaurant, while you feast on dishes made with seasonal ingredients. Or from your stunningly contemporary suite, with LCD TV, stylish décor and fabulous bathroom. You can daydream of them while you're massaged into a state of pure, unadulterated relaxation in our spa. And you can walk amongst them as you wander our 170 acres of idyllic grounds, or play a round of golf on our exceptional course with its notable suspended water table greens.
If you can, make a bit of history yourself by hitting a hole in one.
Room Information
Room Name
Coalbrookdale;MuchWenlock;Jackfield