The Brunel Museum
Railway Avenue,
Rotherhithe,
London
, South East London (SE16 4LF )
Need Help? Use our
FREE
Service.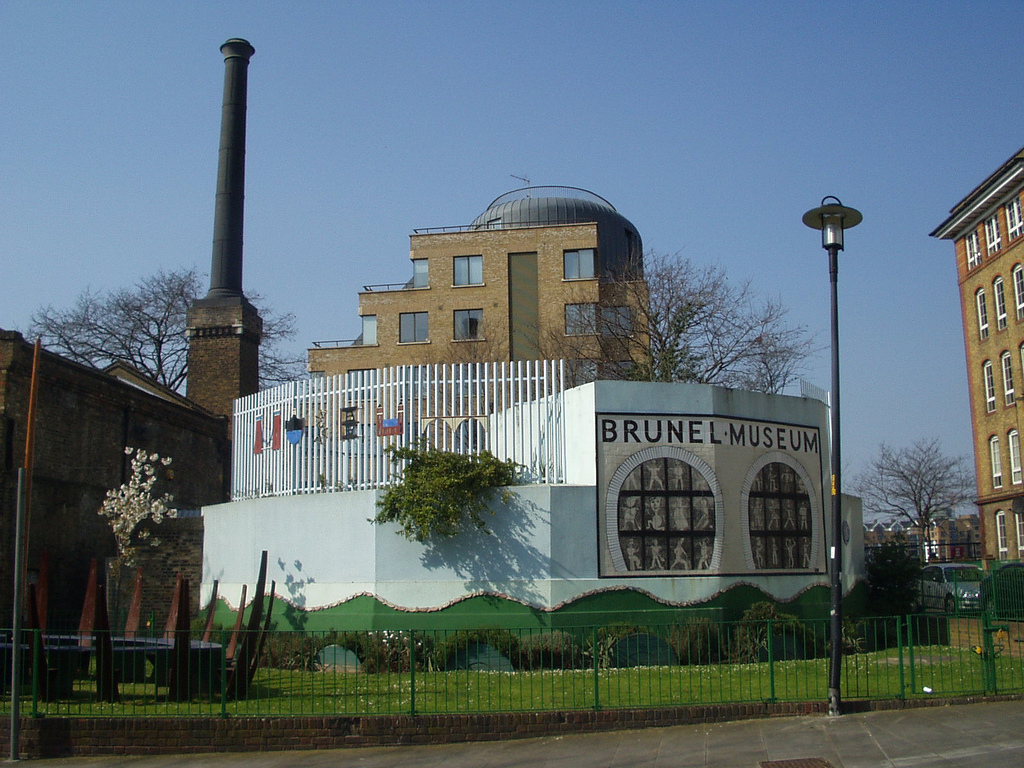 The Brunel Museum began 170 years ago, as the birthplace of underwater tunnelling, and continues its success today as public museum, as well as playing host to a variety of concerts, receptions and dinner parties, lectures and meetings, Away Days and garden parties. A Scheduled Ancient Monument and International Landmark Site, the Museum sits amongst converted warehouses & listed buildings in the St Marychurch Conservation Area. The Museum has featured in films and TV programmes.
The Engine House is the perfect space for drinks receptions or intimate dinners, and The Grand Entrance Hall offers unbeatable history for parties and live entertainment. Just steps away from the nearest tube, and situated near the river Thames, The Brunel Museum is the perfect spot for your upcoming event.
The museum is set in attractive landscaped grounds on three levels, circling Brunel's original shaft, and overlooks a quiet and pretty section of the river. Large double doors open onto a cobbled drive, enclosed lawn and garden, and the main entrance and café onto a paved terrace overlooking the river. With these fine weather spaces and a private roof garden above the Grand Entrance Hall, we can comfortably accommodate two hundred guests.
A converted industrial building, comprising one large space divided into Upper Gallery, Lower Gallery and mezzanine. For a function or buffet on all levels, the Museum can comfortably accommodate a hundred people; for a meeting or function in the Lower Gallery, sixty people seated. For larger groups, a marquee is available to double the space on the ground floor or open onto the garden.
Read more
Room Information
Room Name
Museum & Gazebo