The Compound Birmingham
80 Water Street, Birmingham (B3 1HL)
Need Help? Use our
FREE
Service.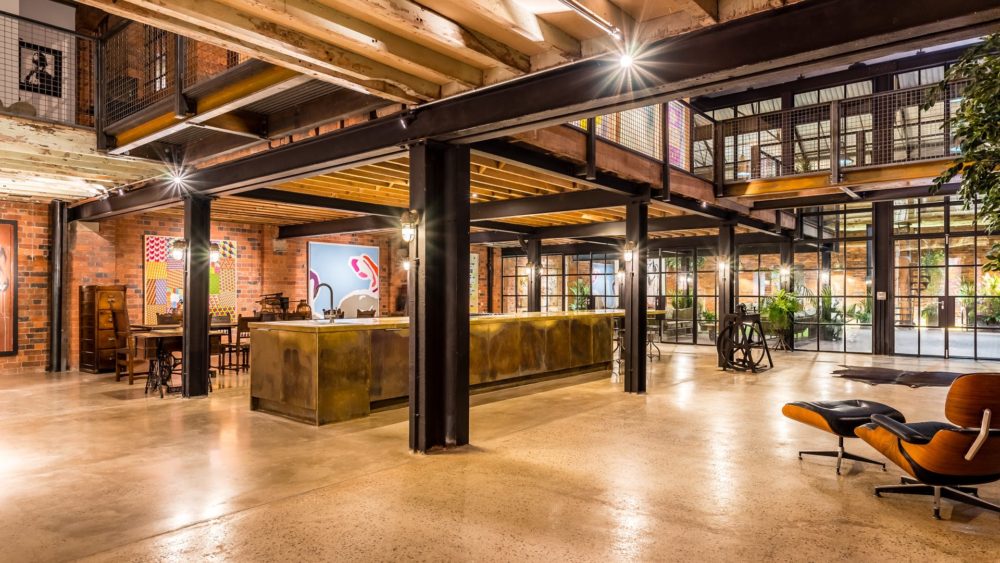 The Compound is an unusual creative space in the centre of Birmingham.  The venue was originally a textile factory and it has 10,000 sq ft of usable space.
Spaces include bridges, balconies and mezzanine floors which make the Compound a very versatile space.   There is even a 25 seat cinema.
The venue is most suited to pop-ups, exhibitions, off-sites and creative meetings.
Features include:
Speakeasy bar
Underground screening room
Four onsite bedrooms
Full vehicle access
High ceilings up to 35ft
Industrial character
Island bar kitchen
Mezzanine levels
Spiral staircases
Wi-fi