The Smithfield Gallery
16 West Smithfield
London, (EC1A 9HY)
Need Help? Use our
FREE
Service.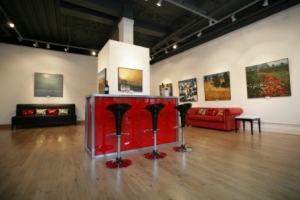 An exceptionally versatile and easily-accessible city venue suitable for any event, The Smithfield Gallery provide an original cultural space in an area of urban growth and regeneration.
Suitable for exhibitions, parties, receptions, dinners, ceremonies, conferences, launches, fashion shows, and photo shoots.
The Smithfield Gallery is located in the vibrant area of Clerkenwell by Smithfield Market in the heart of the City of London. Farringdon, Barbican, St Pauls and Thamelink transport links are all within a short walking distance.
Read more