Arboretum Lounge
2A Charing Cross Road, Central London (WC2H 0HF)
Need Help? Use our
FREE
Service.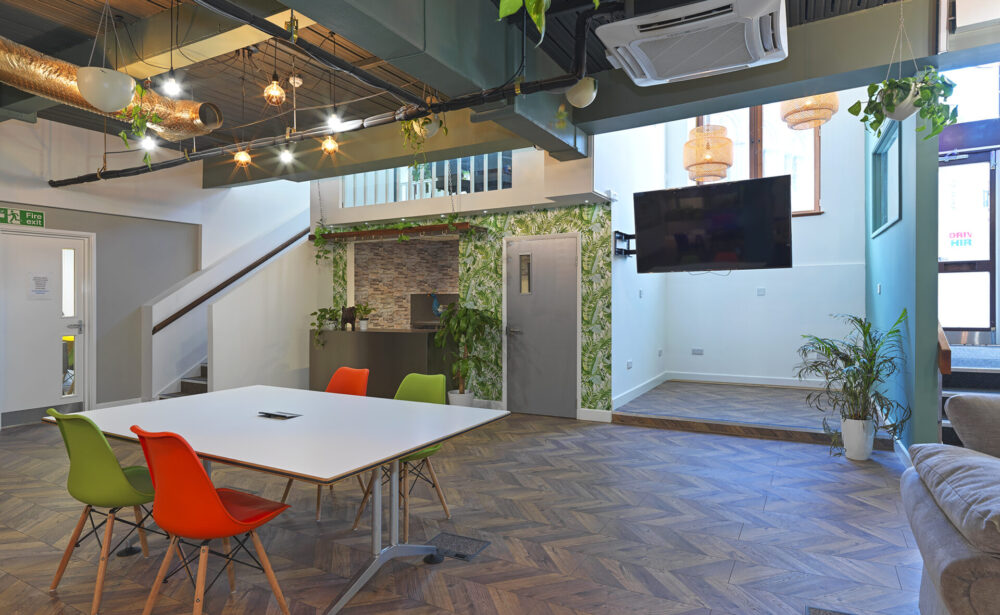 Arboretum Lounge is a unique, independent Member's Club close to Trafalgar Square.
There are two main spaces available for hire for a wide range of events.
The Main Lounge is a unique space with beautiful features such as an up-cycled old school gym floor, a living green wall and a wooden bar.  The room can accommodate most types of events due to all its walls and  book shelves being on wheels.  So whether you are looking for a more  intimate, quirky look or a large open space, the Main Lounge has got you covered.
The Hub on the Square is a great room for conferences, presentations  and meetings with its 65 inch screen. The room benefits from two breakout spaces (a meeting room and a tree house mezzanine) as well as  a dedicated bar and entrance.
Contact us today for more details on booking Arboretum Lounge.
Room Information
Room Name
The Hub on the Square